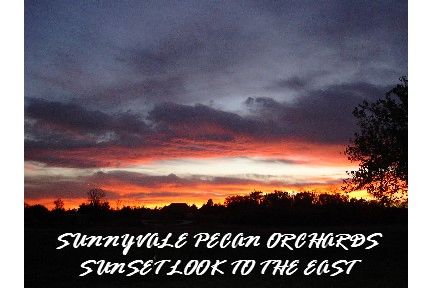 Take a break from urban sprawl and enjoy some of the best paper shell in the state of Texas.

Stay a while and relax, watch the kids play and remember your fond memories of what life was like when you were younger. Visit our pecan cracking shop or just prop your feet up and watch our "magnificent sunset" take place without the hassles of daily life in the metroplex.  Take time to think about the really important things in life and enjoy reminiscing with family and friends at Sage Pecan Farm.

Farming communities have always thrived in this area because of its fertile blacklands, natural springs, hot summers and warm winters.  Since the early 1800's this land has been farmed and ranched for its cotton, cattle, vegetables, berries and even for mustang grape vines.  In the early 1970's, because of the early success of native  pecans in this area, the Patrick's decided to plant paper shell pecan trees on this location.  Because of the production, quantity and superior quality of the pecan trees at this location, they became very successful in raising some of the best pecans in the state  of Texas.

In late 1995, we purchased the orchard with a promise to the Patrick's to keep the "Pecan Orchard" in business.  Now going on 12 years, we have been blessed with pecan production that has satisfied a lot of customers.

With the strong spirit of family and the abiding love of the business and friends, we have established a strong relationship with our customer base, making customers our friends along the way.

During harvesting season (October-December), families have gathered at Sage's Pecan Farm to enjoy our famous "fat and juicy pecans" along with fun and fellowship.  Eating pecans and walking down through the orchard are cherished memories of many families, including our own........

Sincerely, Mike & Dianna Sage